some questions

02-10-2008, 06:26 PM
Registered User
Join Date: Apr 2002
Location: Southern New Hampshire
Posts: 229
Likes: 0
Liked 0 Times in 0 Posts
When you say "size" of exhause, do you mean the pipe diameter? If so it is a 4" pipe like the 3500/2500 with the cat and DPF and NOX scrubber.
To put a normal dually bed on a 4500/5500 you would need to have a good amount of modifications to get it to fit, and it would sit up high.

02-10-2008, 07:28 PM
Registered User
Join Date: Mar 2004
Location: Wichita, Kansas
Posts: 1,385
Likes: 0
Liked 0 Times in 0 Posts
There is a company that is doing it though...
Go Big Garage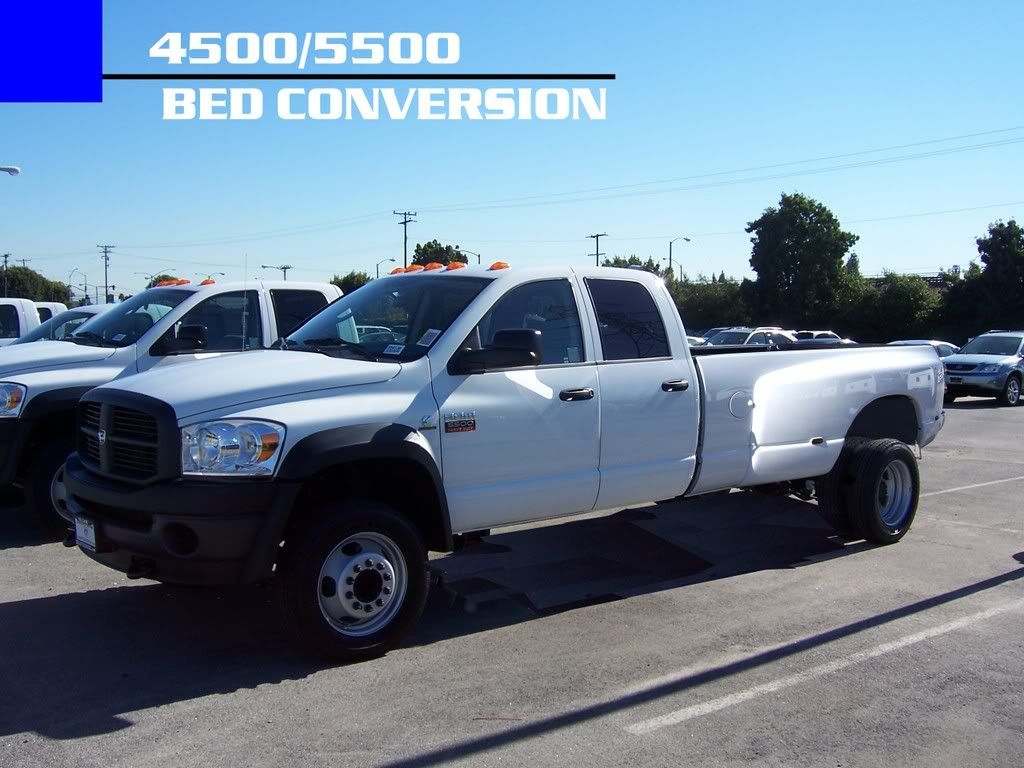 02-11-2008, 05:31 AM
Registered User
Join Date: Jan 2006
Location: Plantation, Florida
Posts: 201
Likes: 0
Liked 0 Times in 0 Posts
Hope there doing some mods to the suspension, otherwise you be in the emergency room with failed kidney's, that thing would beat you to death, my truck went through the scales last week at 13,740 lbs(truck only). And by no way is it a comfortable ride. Seems like a waste of money to put a bed on it, detune the suspension, for a truck that says 4500 or 5500 wheres the logic in that? I must be getting old.....

flgc
Thread
Thread Starter
Forum
Replies
Last Post
12 Valve Engine and Drivetrain
2nd Gen. Dodge Ram - No Drivetrain