Little weekend fun! LOL

06-24-2007, 06:38 PM
Banned
Join Date: Feb 2007
Location: Manassas, VA
Posts: 854
Likes: 0
Received 0 Likes on 0 Posts
Little weekend fun! LOL
---
Two of my buddies bought "new" trucks this weekend...one a 2003 Chevy Silverado with a 5.3L 2x4 and the other a 2004 Dodge 1500 with the 5.7L Hemi 2x4...well, they decided to hook them up and do a little tug-o-war in front of my house...here are the results...Dodge on the left, Chevy on the right...enjoy!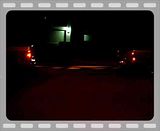 06-24-2007, 07:14 PM
Banned
Join Date: Feb 2007
Location: Manassas, VA
Posts: 854
Likes: 0
Received 0 Likes on 0 Posts

(I don't think that he could have even moved my truck with the brake set being that I outweigh him by about 2200 lbs...I didn't even waste my time.

06-24-2007, 07:38 PM
Administrator / Free Time Specialist
Join Date: Nov 2005
Location: Birmingham, Alabama
Posts: 7,691
Likes: 0
Man, you've got to learn something. If you're going to twist the knife, at least don't throw salt in the wound too!
Just one or the other, don't be such a poor sport next time.



Thread
Thread Starter
Forum
Replies
Last Post
1st Gen. Ram - All Topics
Competition / Pulls / OffRoad
1st Gen. Ram - All Topics