Show me yer...Cummins

11-21-2007, 09:03 PM
Registered User
Join Date: May 2006
Location: Anaheim Hills, CA
Posts: 27
Likes: 0
Liked 0 Times in 0 Posts
Originally Posted by
JStull
Firstturn,

A couple more questions if you don't mind...

Are those regular black american racing centers? what size bfg's?

I'm looking to ditch the duals in favor of a single wheel setup on 35" tires and I've been after the mojave's for a long time!

Sweet looking truck!

Jason
The are regular black American Racing centers. 315 BFGs.
Good luck

11-22-2007, 11:02 AM
Banned
Join Date: Nov 2007
Location: Calgary AB
Posts: 32
Likes: 0
Liked 0 Times in 0 Posts
I really like it,
gives my Cutie a little different look. Really

at the body shop that painted it though. They did a real crappy job, 2X. I won't ever go back there.
Oh, and not "man" but "Ma'am".
The am hoods are real hard to match up with the body lines if they have been abused at all. Oh well, I still like it and with my new sport bumper looks even better. No new pics yet.


11-22-2007, 09:37 PM
Registered User
Join Date: Dec 2005
Location: bolton,CT
Posts: 265
Likes: 0
Liked 0 Times in 0 Posts
my truck with my tow mirrors
my truck debadged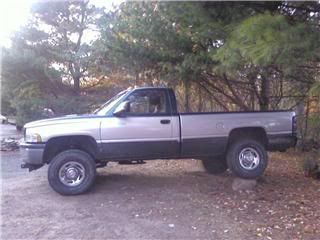 my truck before tow mirrors, before i took the running boards off, and without the cummins decal, and not debadged or anything
my truck next to my buddies 01 qcsb with a leveling kit and 35's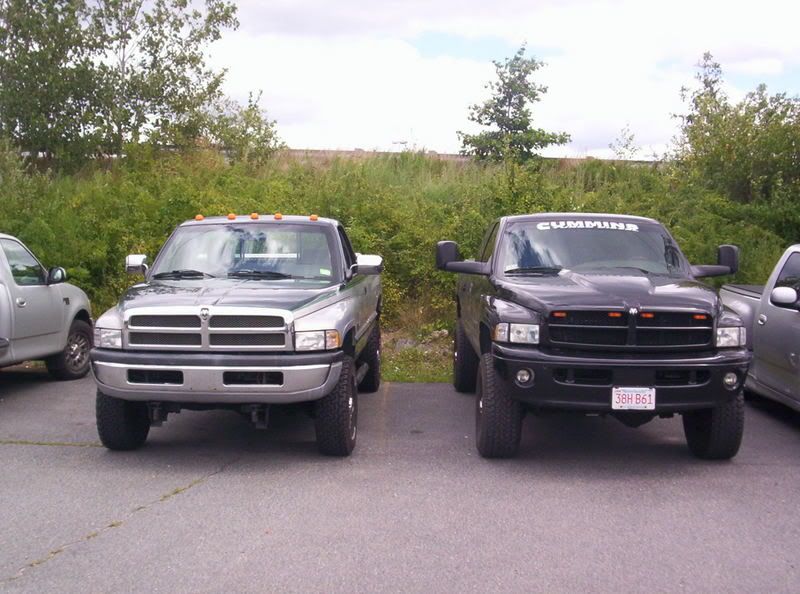 11-28-2007, 09:01 PM
Registered User
Join Date: May 2006
Location: Anaheim Hills, CA
Posts: 27
Likes: 0
Liked 0 Times in 0 Posts