Diesel Confab
---
Hey guys and gals save these dates if you can and show off your diesel conversion with others that have the same interest!
[IMG]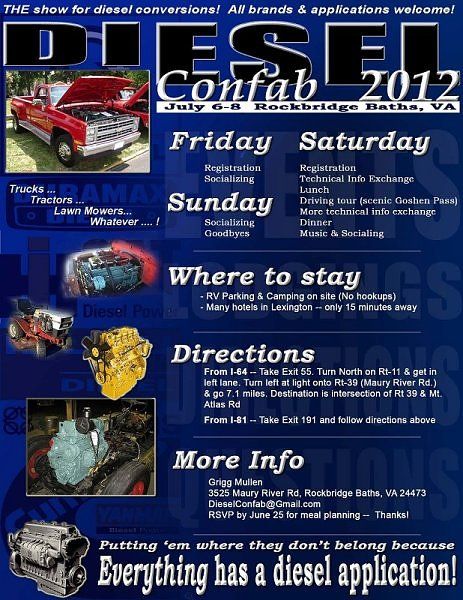 [/IMG] all diesels will be there
__________________
'93 W250 Reg Cab, White, 5 Spd, 3.54, 346,000 Mi. Son's '90 D250 with a '96 engine, 5 Spd, 4.10 220,000 Mi.
'06 2500 SLT SRW Quad Cab 4X4, G56, Big Horn edition.
Pics